Memories of a higher degree
Sort by category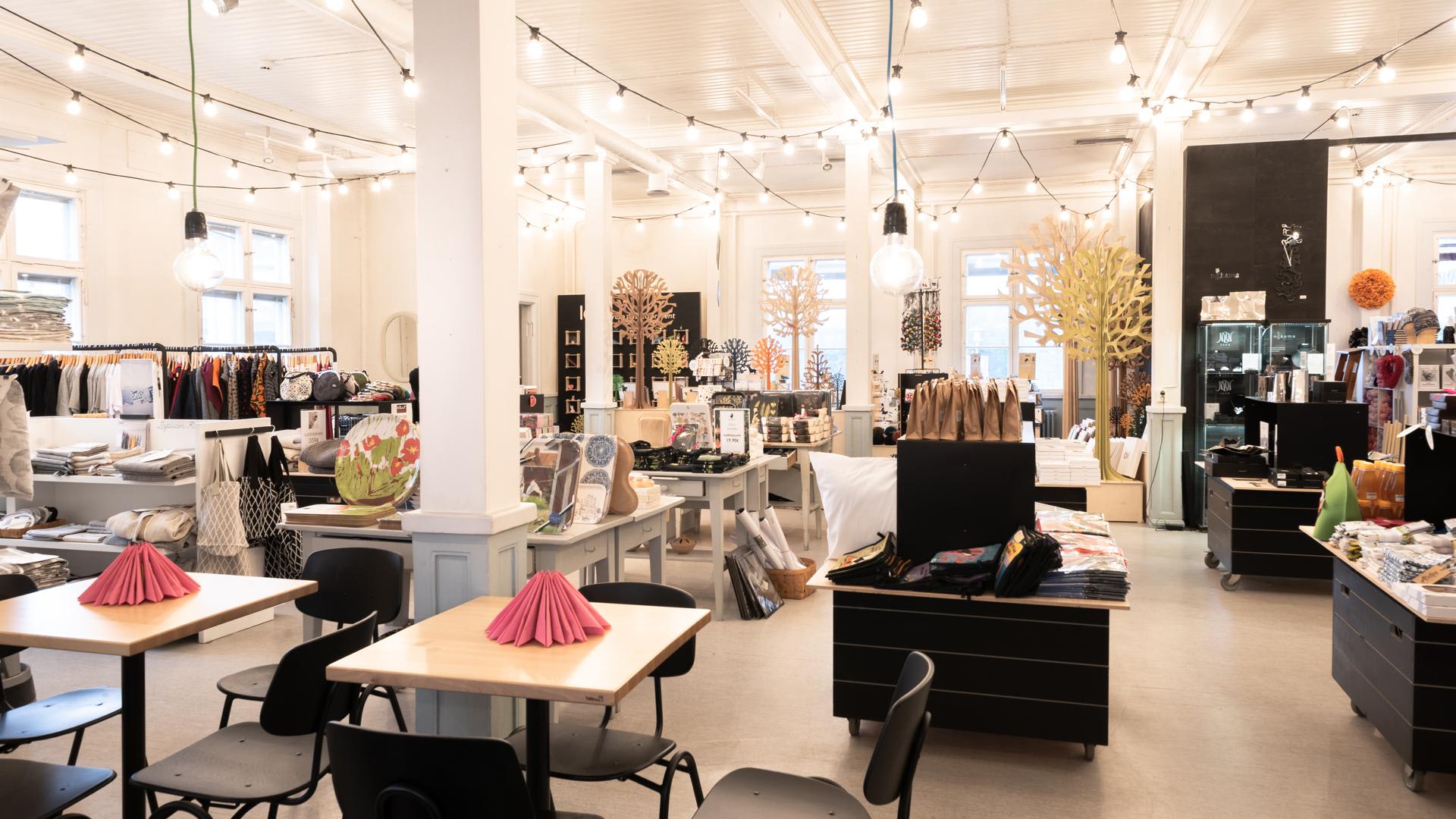 Taito Shop Oulu is a gift shop and handicraft studio offering authentic Finnish designs and local artisan crafts. Our vast range of products include traditional handknit goods, jewelry, sauna accessories, Oulu themed items, and materials for the crafting enthusiast. Responsibly sourced and natural materials are important to us. We are specialists in textile crafts including traditional weaving techniques and provide a variety of expertly led workshops and courses.
Lovi Factory Shop is a partner-business at Taito. Lovi is famous for their birch veneer trees which artfully adorn interior spaces throughout Oulu and Finland. Lovi designs are the creation of Oulu artist Anne Paso. Explore our selection of Lovi products for your own home! Lovi workshops are also available on-site.
While visiting our historic 1920s landmark building, enjoy a freshly brewed cup of coffee and a baked 'pulla' sweet bun. Daily made sandwiches are available as a convenient lunch for your train travels.
When shopping with us, you are supporting local entrepreneurship and the Oulu handicraft arts culture. Our business also includes a non-profit community program to assist local needs. Taito is a certified member of the Finnish Labor Association (Suomalaisen Työn Liitto).
Please call or email for more information and services in English. We warmly welcome you to our shop, craft studio and café!
Rautatienkatu 11 b
90100, Oulu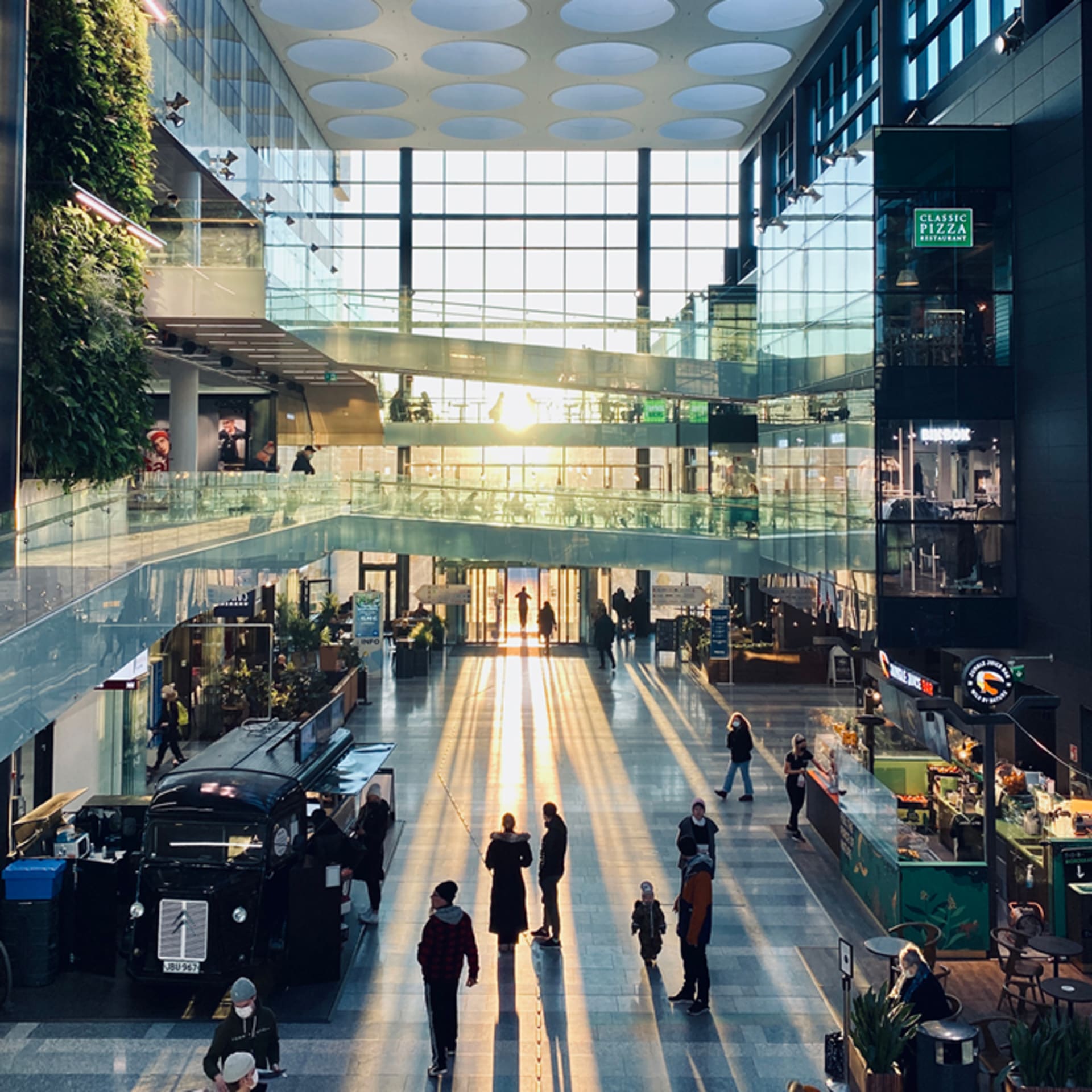 With more than 50 shops, Valkea is a unique site consisting of two blocks and a covered area, Summer Street. Summer Street is a new venue for events and a meeting place, where pleasant cafés and a cheerful atmosphere invite people to enjoy the hustle and bustle of the city. The wide selection of shops offer cosmetics, jewellery, fashion, interior decoration, books, electronics, well-being products and much more. The seven restaurants of Kööki constitute the heart of the shopping centre. Sokos Herkku, the best-quality grocery shop in northern Finland, serves customers under the street level. Sokos Herkku is known for its excellent selection of local food and organic products.
Isokatu 22-25
90100, Oulu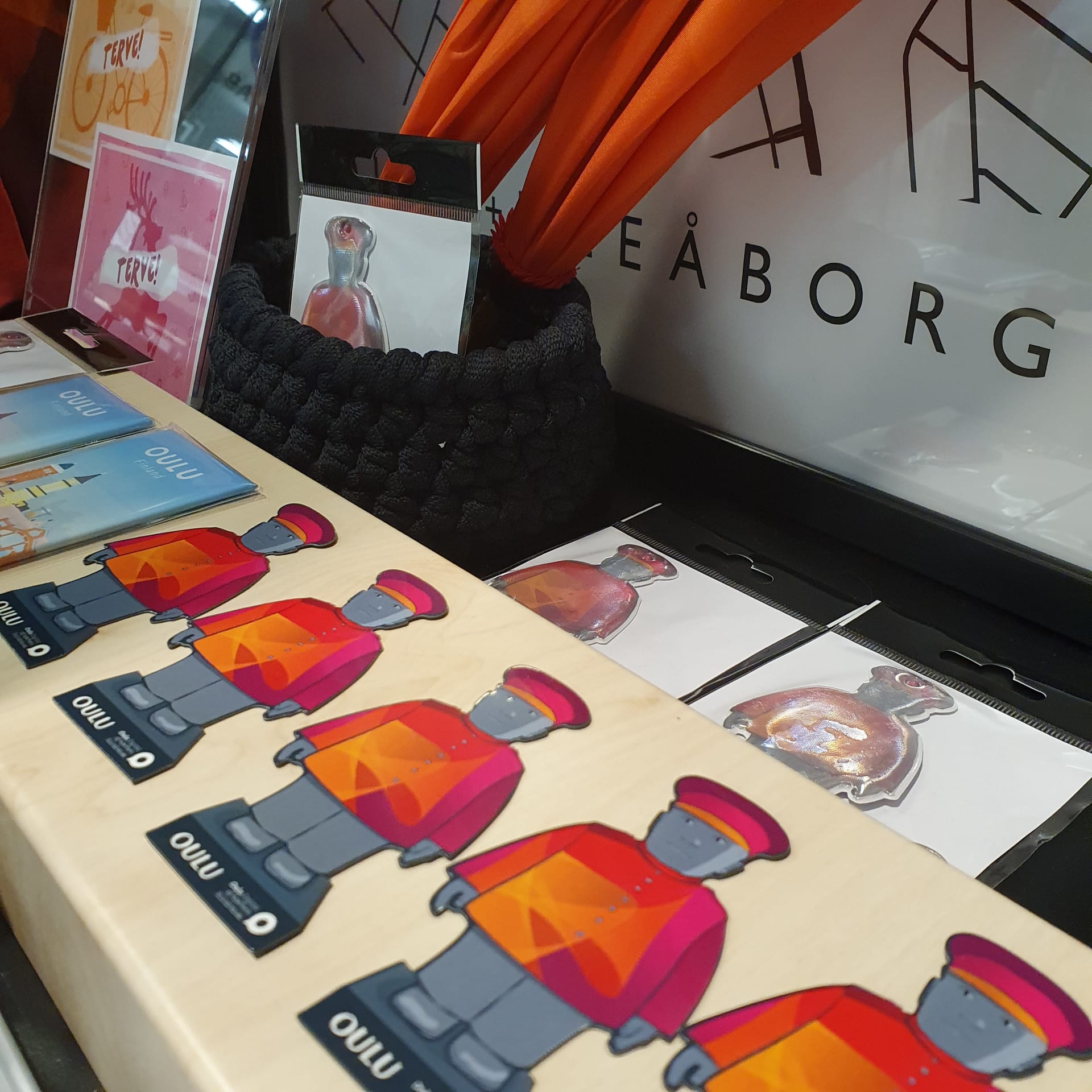 You can find souvenirs and gifts at the Oulu Tourist Information Office. The Oulu Shop product selection includes popular Oulu products, such as fridge magnets featuring the Market Square Policeman.
Local craftspeople and companies sell humorously Ouluesque souvenirs at the Tourist Information Office. What better way to remember your Oulu trip than with earrings or a necklace made of the inner tubes of bicycles by local artisan! Oulu-themed postcards, books, posters and design products can also be found here. Enjoy shopping in Oulu!
Hallituskatu 36B
90100, Oulu